Ashland, Oregon Recreation & Culture
Recreation
Fishing, Hunting, Rafting
Ever popular sport and Ashland and Southern Orgeon are a paradise for fishing! The Rogue River is close by and is a fishing meca.
The National Fish and Wildlife Forensics Laboratory - a very unique organization as it is the World's only labratory that is dedicated go solving crimes - against wildlife.

Parks
Lithia Park - beautiful woodlands with duck ponds, Japanese Garden, wooden bridges, wild turkeys wandering thru, a Creekside wading pool. There is also a play area for children, picnic areas and both Tennis courts and Badminton area. This is a must see.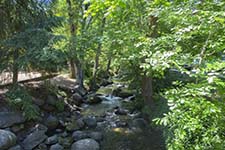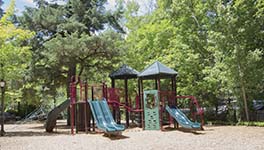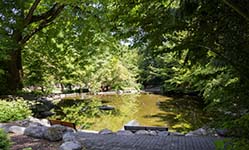 Cultural
Shakespear Festival - You can't mention Ashland without thinking about the Shakespear Festival! There are 3 theatres - two indoor and one outdoor. The outdoor Allen Elizabethan Theatre seats 1190 people. They do produce plays other than Shakespeare and also offer matinees. Between all three theatres there are often between 5 and 11 plays running.



Ashland Independent Film Festival takes place in April at the downtown Varsity Theatre. They show about 90 films and feature both international and domestic films, in every possible genre.

Ashland New Plays Festival - held annually - encourages playwrights to conduct public readings of their work. This is an international competition. There is a 5 day festival held in October and the top 4 plays are read to the audience using professional actors.

Oregon Cabaret Theatre is year round and has both comedies and musicals. It is located at a former First Baptist Church.