Jackson County Residential Income Units Sold in 2022
Posted by Alice Lema on Friday, March 17, 2023 at 3:45 PM
By Alice Lema / March 17, 2023
Comment
Jackson County Residential Income Units Sold in 2022
There were 115 Residential or Multi-family units sold in 2022 in Jackson County Oregon. Prices ranged from a low of $210,000 to a high of 4 million dollars. Average days on the market were a little over 28 days. The least expensive property at $210,000 needed to be all cash due to condition of the property. Below are details of sample properties in the different price and size ranges, followed by the mls (Multiple Listing Service) listing with more details and photos.

108 N. Columbus Ave, Medford, OR 97501
This was a three unit property, totaling 1712 sq ft (built in 1906) buyer used conventional financing. Rents total $2400 per month. Two units have small fenced yards which is very popular for tenants.

1190-1192 4th Ave, Gold Hill, OR 97525
Duplex that sold for $305,000 almost full price after 27 days on the market. Building sq ft is 1352. Rents are considered low. Room to build a garage.

1883 N Keene Way Dr, Medford, OR 97504
Sold for $425,000 with a list price of $450,000 after only 6 days on the market which is fast for any property, especially fast for income property. Went for all cash with additional concession of $7800 t o buyer.

1059 Garfield St., A/B, Medford, Or 97501
Sold for $500,00 which was $5,000 over list price after only 1 day on the market.
Buildings are 2128 sq ft to nice size for two units. Townhouse style with both units with garages. Buyer obtained VA financing which means units were in good condition.

704 S. Oakdale Ave, Medford, Or 97501
Solf for $652,000 which was $2,000 over list price after only 6 days on the market. This had a nice sized 3 bedroom, 2 bath house, craftsman style, plus triplex. Good opportunity for either income of multi-family living.

834 W 2nd St., Medford, Or 97501
Sold for $710,000 with a list price of $685,00 after only 6 days on the market. This was 4 units with 3224 sq ft building. Each unit has washer and dryer hook ups and storage which means extra fast for renting. All units are two bedroom, one bath, new roofs.

3101 Bursell Rd, Medford, Or 97502
Sold for $875,500 after only 6 days on the market. Total of 6 units (3 triplexes), building area total of 5472 sq ft.All units have laundry hook ups, 4 have both patios and fenced back yards and the other two have fenced backyards. These are very popular amenities for tenants.

125 W Main St, Jacksonville, Or 97530
Sold for $1,174,000 after only 8 days on the market and went for all cash. Four cottages in great location one block from downtown area. Used for years as short term rentals with good track records. Well cared for also.
1275 Corona Ave, Apt 3, Medford, OR 97504
Listed for 4 million and sold for 4 millon after zero days on the market. This was 16 units and sold for all cash! Building sq ft total was 21,168 sq ft. All units on .09 acre lots.


Sold on 12/5/2022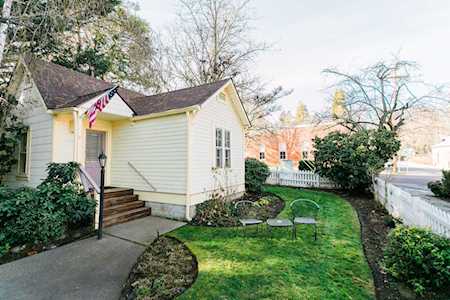 Address Withheld
Jacksonville, OR 97530
Sold on 12/28/2022 3101 Bursell Rd
Medford, OR 97502
Medford Original Town (1888)
Sold on 6/29/2022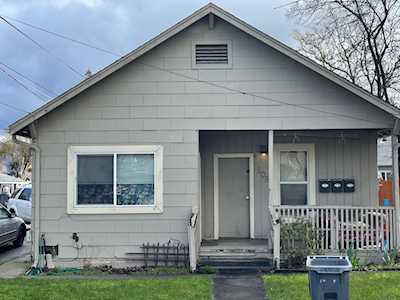 108 N Columbus Ave
Medford, OR 97501