Why You Should Buy a Home in Southern Oregon
Posted by Alice Lema on Tuesday, February 2, 2021 at 2:02 PM
By Alice Lema / February 2, 2021
Comment
Why You Should Buy a Home in Southern Oregon
Want to Build Wealth? Buy a Home This Year.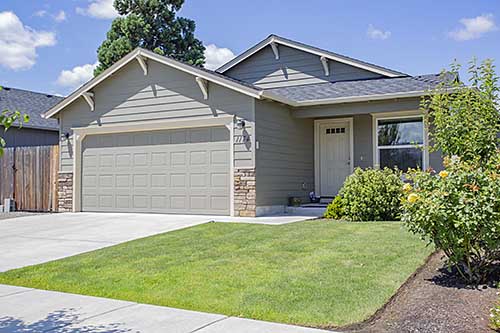 Southern Oregon residents are you still renting? Yes, it's a tough decision to take the jump to buy a home – say in Medford, Ashland, Grants Pass or any of the other towns in Jackson, or Josephine Counties. Renting seems easier. You aren't responsible for upkeep, for repairs. You try to look at your earnings and savings to decide what makes the most sense financially. You try to take into consideration monthly housing costs, tax advantages, and other miscellaneous expenses. But using these things as guidelines in most cases according to recent studies it is still more affordable to own than rent in most of the country, and especially so in Southern Oregon.
There is, however, another financial advantage to owning a home that's often forgotten in the analysis – the wealth built through equity when you own a home. This one is really major.
Odeta Kushi, Deputy Chief Economist for First American, discusses this point in a recent blog post. She explains:
"Once you include the equity benefit of price appreciation, owning made more financial sense than renting in 48 out of the 50 top markets, with the only exceptions being San Francisco and San Jose, Calif."
What has this equity piece meant to homeowners in the past?
ATTOM Data Solutions, the curator of one of the nation's premier property databases, just analyzed the typical home-price gain owners nationwide enjoyed when they sold their homes. Here's a breakdown of their findings:The typical gain in the sale of the home (equity) has increased significantly over the last five years.
CoreLogic, another property data curator, also weighed in on the subject. According to their latest Homeowner Equity Insights Report, the average homeowner gained $17,000 in equity in just the last year alone.
What does the future look like for homeowners when it comes to equity?
Here are the seven major home price appreciation forecasts for 2021:The National Association of Realtors (NAR) just reported that today, the median-priced home in the country sells for $309,800. If homes appreciate by 5% this year (the average of the forecasts), the homeowner will increase their wealth by $15,490 in 2021 through increased equity.
Bottom Line
As you make your plans for the coming year, be sure to consider the equity benefits of home price appreciation as you weigh the financial advantages of buying over renting. Yes, at the moment it is a tough market and houses to buy are scarce. This could change fast though. In any case why don't you get started now!

Contact Alice Lema to get started. She and her team can put you in touch with a good lender. While you are getting qualified, she will send you listings of properties in areas you are interested in. You will be on her special update email that will let you know about new properties coming up.
Alice Lema (541) 301-7980