New Construction Guide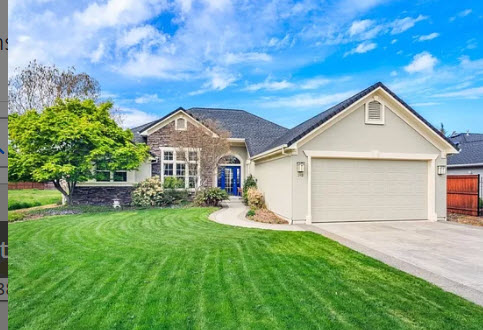 What you need to know when buying a new home in Medford Oregon & other areas.
Alice Lema (541) 301-7980
Builder Warranties - read it thoroughly, read the small print.
Shop for a loan. If it is a new development, try other lenders other than a builders in house mortgage company. You may have to wait until a certain number are ready to close - before you can close.
Get a home inspection. Just because it's new doesn't mean everything has been done correctly. There are subcontractors involved. Nicer to have things fixed upfront and not be on the list for repairs after you move in.
Research Community - in a new subdivision are there amenities? What's around it?
Get Your Own agent to represent you if at all possible. An onsite sales agent basically represents the builder.
Understand and carefully read about upgrade costs. You will want to budget for upgrades. Will you still like the home if you can not afford all the upgrades? Know what if the baseprice of the home.
Your Home may not look the same as the model. Model Homes have beautiful upgrades, many of them costly. They are usually staged and look beautiful. View homes that are not models if possible.
Energy Effiency - New homes usually have better insulation, new heating and cooling may help keep utility costs down.Lower Maintenance costs in the first few years. Your appliances have warranties.
New Homes for Sale
114 Properties
Address
Beds
Baths
Sq.Ft.
Price(%Chng)
$/Sq.Ft.
On Site
1109 Fern St
Ashland, OR 97520
3
4
2,902
$1,571,062

53.2%

$541.37
922 days
1101 Fern St
Ashland, OR 97520
3
4
3,238
$1,296,750

14.3%

$400.48
922 days
5618 Autumn Park Dr
Medford, OR 97504
4
3
3,405
$1,200,000
$352.42
162 days
7872-7892 Jacqueline Way
White City, OR 97503
3
3
1,582
$1,200,000

-4%

$758.53
130 days
4448 Vista Pointe Dr
Medford, OR 97504
5
4
4,053
$1,195,000
$294.84
47 days
385 Otis St
Ashland, OR 97520
3
3
2,057
$1,149,900
$559.02
86 days
130 Clear Creek Dr
Ashland, OR 97520
2
3
3,060
$1,064,700

26%

$347.94
1153 days
138 Clear Creek Dr
Ashland, OR 97520
2
3
3,060
$1,064,700

26%

$347.94
1153 days
52 Woodlands Dr
Eagle Point, OR 97524
4
3
2,787
$975,000
$349.84
252 days
0 Bellview Ave
Ashland, OR 97520
4
2
2,089
$975,000
$466.73
110 days
818 Kestrel Parkway
Ashland, OR 97520
4
3
1,961
$889,000

-3.9%

$453.34
35 days
4201 Highway 66
Ashland, OR 97520
1
1
513
$850,000
$1,656.92
160 days
1213 Overlook Dr
Eagle Point, OR 97524
4
3
2,400
$835,000
$347.92
82 days
5000 Butte Falls Hwy
Eagle Point, OR 97524
2
2
2,226
$824,000

-5.2%

$370.17
124 days
531 La Strada Circle
Medford, OR 97504
4
3
2,244
$799,999

-2.3%

$356.51
125 days
785 Bybee Dr
Jacksonville, OR 97530
3
3
2,632
$799,000
$303.57
105 days
4386 Murryhill Terrace
Medford, OR 97504
3
2
2,410
$785,000
$325.73
51 days
697 Trails End Ln
Eagle Point, OR 97524
3
3
3,320
$769,000
$231.63
149 days
6225 Kentucky Dr
Central Point, OR 97502
4
3
2,000
$755,000
$377.50
205 days
16 Woodlands Dr #545
Eagle Point, OR 97524
3
3
2,978
$743,435

-2.7%

$249.64
226 days
3211 Broken Top Way
Medford, OR 97504
3
2
2,200
$719,000
$326.82
40 days
3020 Mt Thielsen Dr
Medford, OR 97504
3
3
2,179
$719,000
$329.97
30 days
340 Randy St
Ashland, OR 97520
3
2
1,615
$709,900
$439.57
5 days
4059 Fern Valley Rd
Phoenix, OR 97535
3
2
1,500
$699,000
$466.00
28 days
2857 Caldera Ln
Medford, OR 97504
3
3
2,506
$695,000
$277.33
1 day
3049 Umpqua Dr #Lot 21
Medford, OR 97504
3
2
2,114
$676,000
$319.77
162 days
221 Sky Hawk Dr
Eagle Point, OR 97524
3
3
2,585
$675,000

-2.9%

$261.12
110 days
395 Randy St
Ashland, OR 97520
3
2
1,524
$675,000
$442.91
6 days
3015 Mt Thielsen Dr #Lot 14
Medford, OR 97504
3
2
2,025
$648,000

-2.4%

$320.00
145 days
2868 Caldera Ln
Medford, OR 97504
3
2
2,018
$645,000

5.4%

$319.62
239 days
3278 Obsidian Ridge Way
Medford, OR 97504
3
2
1,953
$639,000
$327.19
56 days
2660 Farmington Ave
Medford, OR 97504
4
3
2,213
$628,000

-4.8%

$283.78
44 days
48 Black Oak Dr
Medford, OR 97504
3
3
2,300
$614,900

-1.3%

$267.35
47 days
471 Arrowhead Trl #514
Eagle Point, OR 97524
3
3
2,393
$599,960

-3.4%

$250.71
254 days
350 Arrowhead Trl
Eagle Point, OR 97524
3
3
2,177
$599,000

-6.4%

$275.15
422 days
314 Arrowhead Trl #544
Eagle Point, OR 97524
4
3
2,278
$598,825

3.9%

$262.87
170 days
2874 Caldera Ln
Medford, OR 97504
3
2
1,889
$598,000

-1%

$316.57
348 days
1927 Hannah Ln #Lot 3
Medford, OR 97504
3
2
1,889
$585,000

-1.7%

$309.69
177 days
2759 High Cedars Ln #141
Medford, OR 97504
4
2
2,046
$584,990
$285.92
2 days
104 Gangnes Dr
Talent, OR 97540
3
3
1,231
$575,000
$467.10
107 days
320 Arrowhead Trl #543
Eagle Point, OR 97524
4
3
2,001
$552,895
$276.31
9 days
2753 High Cedars Ln #Lot 142
Medford, OR 97504
3
2
1,574
$551,990
$350.69
26 days
1004 Arana Dr
Phoenix, OR 97535
4
2
1,989
$549,000
$276.02
47 days
113 Willow Springs Dr
Talent, OR 97540
4
2
1,804
$545,000
$302.11
35 days
465 Arrowhead Trl #513
Eagle Point, OR 97524
3
2
1,803
$539,960

-7.2%

$299.48
205 days
3618 Carnelian St
Medford, OR 97504
5
3
2,215
$529,000
$238.83
1 day
400 Creekside Way
Talent, OR 97540
3
3
1,775
$524,000

-0.2%

$295.21
148 days
333 Arrowhead Trl
Eagle Point, OR 97524
3
3
1,871
$510,000

-8.9%

$272.58
422 days
205 Suncrest Rd
Talent, OR 97540
3
2
1,659
$510,000
$307.41
49 days
213 Samuel Ln Loop Rd
Phoenix, OR 97535
4
2
2,297
$499,000

1.9%

$217.24
119 days
2588 Newmar Ln
Medford, OR 97504
3
2
1,516
$489,900
$323.15
33 days
3281 Broken Top Way #Lot 115
Medford, OR 97504
4
2
1,797
$484,995
$269.89
1 day
3256 Broken Top Way #Lot 127
Medford, OR 97504
4
2
1,797
$479,995
$267.11
33 days
3235 Broken Top Way #121
Medford, OR 97504
3
2
1,647
$477,995

2.8%

$290.22
81 days
280 Autumn Ridge Rd
Talent, OR 97540
3
2
1,668
$475,000
$284.77
225 days
508 Barnum Dr
Phoenix, OR 97535
4
3
1,765
$475,000

-1.9%

$269.12
74 days
3733 Folium St
Medford, OR 97504
3
2
1,660
$475,000
$286.14
20 days
3248 Broken Top Way #126
Medford, OR 97504
3
2
1,647
$471,995
$286.58
81 days
3241 Broken Top Way #120
Medford, OR 97504
3
2
1,467
$462,995

2.4%

$315.61
81 days
2769 Noble Fir Dr #124
Medford, OR 97504
3
2
1,467
$451,995
$308.11
81 days
22 Birdie Dr
Eagle Point, OR 97524
3
2
1,731
$450,000
$259.97
19 days
3142 Monaco Ct
Medford, OR 97504
3
2
1,373
$449,900
$327.68
33 days
1653 Thomas Rd
Medford, OR 97501
3
2
1,746
$449,000
$257.16
8 days
1681 Thomas Rd
Medford, OR 97501
3
2
1,626
$440,000

-1.1%

$270.60
106 days
3227 Broken Top Way Dr #122
Medford, OR 97504
3
2
1,467
$439,995
$299.93
8 days
1555 Yale Creek Rd
Jacksonville, OR 97530
4
2
2,000
$439,000
$219.50
34 days
551 Nicholas Lee Dr
Medford, OR 97501
4
3
1,842
$439,000
$238.33
26 days
1729 Thomas Rd
Medford, OR 97501
3
2
1,714
$439,000
$256.13
7 days
3622 Carlin Dr #285
Medford, OR 97504
3
2
1,574
$436,990

4%

$277.63
103 days
1031 Ruby Meadows Dr
Eagle Point, OR 97524
3
2
1,727
$429,900

-2.3%

$248.93
37 days
3626 Ford Dr #312
Medford, OR 97504
3
2
1,408
$424,990

1.2%

$301.84
40 days
115 Oak Valley Dr
Talent, OR 97540
3
2
1,545
$424,900

1.2%

$275.02
432 days
309 Christopher Way
Talent, OR 97540
3
2
1,420
$414,900
$292.18
215 days
280 St Ives Dr
Talent, OR 97540
3
2
1,434
$414,900
$289.33
77 days
278 Christopher Way
Talent, OR 97540
3
2
1,420
$414,900
$292.18
37 days
3617 Ford Dr #287
Medford, OR 97504
3
2
1,408
$407,990

1.2%

$289.77
33 days
3632 Ford Dr #311
Medford, OR 97504
3
2
1,148
$394,990

1.3%

$344.07
33 days
575 Coffee Ln
Ashland, OR 97520
2
1
740
$394,900

1.3%

$533.65
241 days
595 Coffee Ln
Ashland, OR 97520
2
1
740
$394,900
$533.65
35 days
322 Quail Circle
Talent, OR 97540
3
2
1,272
$393,900

2.3%

$309.67
532 days
211 Christopher Way
Talent, OR 97540
3
2
1,272
$393,900
$309.67
216 days
693 Terrazzo Way
Medford, OR 97501
3
2
1,420
$389,900

4%

$274.58
250 days
669 Terrazzo Way
Medford, OR 97501
3
2
1,441
$389,900

4%

$270.58
212 days
349 Dano Dr
Phoenix, OR 97535
3
3
1,167
$389,000
$333.33
105 days
3620 Ford Dr #313
Medford, OR 97504
3
2
1,148
$388,990

2.6%

$338.84
64 days
3278 Springbrook Rd
Medford, OR 97504
3
2
1,443
$385,000
$266.81
6 days
288 Christopher Way
Talent, OR 97540
3
2
1,272
$384,900

-2.3%

$302.59
103 days
208 Christopher Way
Talent, OR 97540
2
2
1,202
$379,900
$316.06
117 days
7968 Jacqueline Way
White City, OR 97503
3
2
1,405
$379,900
$270.39
12 days
7928 27th St #lot 33
White City, OR 97503
3
2
1,251
$369,999
$295.76
43 days
271 Oak Valley Dr
Talent, OR 97540
2
2
1,147
$369,900
$322.49
184 days
234 Williams Ln
Shady Cove, OR 97539
2
2
1,249
$359,000

-7.7%

$287.43
76 days
7910 Jacqueline Way #Lot 12
White City, OR 97503
3
2
1,251
$350,000
$279.78
28 days
7920 Jacqueline Way #Lot 14
White City, OR 97503
3
2
1,251
$345,000

-3.9%

$275.78
73 days
7909 Jacqueline Way
White City, OR 97503
3
2
1,251
$339,900
$271.70
41 days
7915 Jacqueline Way
White City, OR 97503
3
2
1,251
$339,900
$271.70
41 days
7919 Jacqueline Way
White City, OR 97503
3
2
1,251
$339,900
$271.70
41 days
7905 Jacqueline Way
White City, OR 97503
3
2
1,251
$339,000
$270.98
41 days
7914 Jacqueline Way #Lot 13
White City, OR 97503
3
2
1,251
$339,000
$270.98
23 days
241 Dano Dr
Phoenix, OR 97535
3
3
1,343
$325,000
$242.00
28 days