Move to Grants Pass Oregon
Looking to Relocate? Start Here
General Info
Grants Pass is the County Seat of Josephine County, Oregon. Grants Pass as of the 2010 Census had 34,533 people. The town is along the Rogue River on Interstate 5 and is Northwest of Medford. It is the County Seat of Josephine County
Schools
Grants Pass School District 7
Great Schools.org - ratings on schools
School Digger - ratings on schools
Rogue Community College (RCC) located on Redwood Highway south of Grants Pass. They offer Associate Of Science degrees. Also many workshops, courses geared to the community on Farming, Gardening, GED classes and more.
Economy
Health & Wellness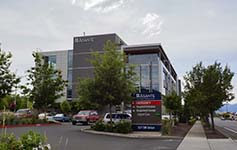 Asante Three Rivers Medical Center - Offers high quality medical services, both general and acute care. Also has a blend of holistic and up to date western treatments. 1st in Oregon designated "Baby Friendly" Hospital - by UNICEF and the World Health Organization. Also one of the top for orthopedic services. Extensive Outpatient Services such as physical therapy, rehabilitiation, lab services and much more.
Rental Information
Apartments.com
Medford Craigslist - Watch out for scams - don't send money. Make sure it's a legitimate Property Mgmt Company or the Owner. Medford Craigslist also cover Josephine County.
Zillow.com

Moving Services
If you are moving from another state then it is considered an Interstate Move. Any of the major companies can help you and give you a quote. Check in your local area to see who is available.
North American Van Lines
Bekins
Mayflower Transit
There are others, check in your local area.

Do it Yourself
UHaul
Penske Truck Rentals