Seller Resources
No charge professional analysis - what is your home worth?
Exterior Analysis. - We look at the exterior of your home and the neighborhood. We carefully analyize comparable sales, include any upgrades or unique features you list for us.
Custom Interior Marketing Analysis - The Lema Team comes to your home - not only tells you what it's worth but also what you can do to get the maximum amount for your home! Sure Zestimates are lots of fun. We can check them and get a machine generated guess. Fun but not very accurate. IT doesn't know all the improvements you may have made.
We do it all! From professional photos & brochures to beautiful Virtual 3D Matterport tours, Drone Videos on many homes. Read our marketing detail page!
We want you safe! We follow all state mandated requirements and go beyond this for your safety. Please See Current Covid 19 Advisory & Requirements.


Getting Ready to show your home.


Some of Alice Lema's Closed Sales in the Last 6 Months.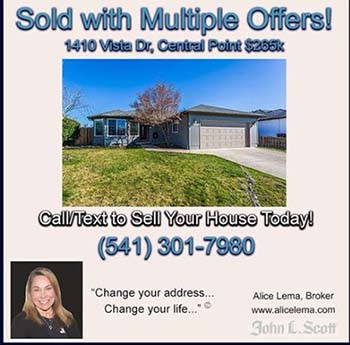 Great info videos